Georgia O'Keeffe
(1887-1986)  First exhibited her work in 1916 at 291, a gallery owned and operated by Alfred Stieglitz in New York City. She quickly gained prominence as an artist and is best known today for her landscapes of the American West, large paintings of flowers, and through the photographic images taken by photographer Alfred Stieglitz.
 Alfred Stieglitz
(1864-1946)Photographer, arts humanitarian and patron. He is credited with introducing Modern Art to the United States through his galleries 291, The Intimate Gallery, and An American Place. Editor of several photographic journals, most notably 291 and Camera Work, he is best remembered for the intimate photographs of his wife, artist Georgia O'Keeffe.
Lucinda McDermott (playwright, Georgia O'Keeffe)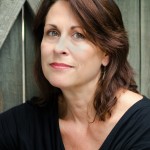 Lucinda McDermott is an actor, playwright, musician, director, visual artist, teaching artist, and theatre maker; Lucinda McDermott has created O'Keeffe! to honor a woman, the creative spirit, and to give her many passions a home.
O'Keeffe! premiered in 1992 at Va. Commonwealth Univ. to rave reviews, and went on to successful runs Off-Broadway at Primary Stages, The William Redfield Theatre, and the Womenkind One Person Show Festival in NYC. A tour followed taking O'Keeffe! throughout the north and south east, the Gulf coast of the USA, and Bermuda.
Other acting credits include Off-off Broadway and cabaret stints including Thou Swell, Thou Witty, Thou Rogers and Hart, winner of the MAC award for Best Revue 1986. Regionally, Lucinda has performed at The Virginia Rose in Fool for Love; Virginia Stage Company in A Streetcar Named  Desire; Mill Mountain Theatre in The Dream Time, Elvis People, Magic To Do (world premieres), Big River, A Wonderful Life, and O'Keeffe! and several staged readings; Roanoke Children's Theatre in The Secret Life of Girls, and Pinkalicious. She has toured with Theatre IV and Celebrity Cruises.
Lucinda has done numerous independent films, TV, commercials, voice overs. Several of her plays including O'Keeffe! and Feeding On Mulberry Leaves, are published through Playscripts Inc, (www.playscripts.com). She is a member of Actors Equity Association and the Dramatists Guild of America. Lucinda holds a BFA in acting from Va. Commonwealth Univ., and a MFA in Playwriting from the Univ. of Virginia. She studied acting in New York with Michael Moriarty and at HB Studios.
Lucinda lives in the New River Valley of Virginia where she and her husband play music as the Americana acoustic duo Ball & Chain.
 Roger Mrazek (Director)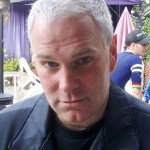 Roger Mrazek is very proud to continue his association with O'Keeffe!. In his New York heyday, Roger was associated with a variety of studios, including Playwrights Horizons, Roundabout Theater, The Mint Theatre, Theatre Off Park, and Theater for the New City.  He is probably best remembered for his production of People People by the talented playwright David Simpatico, and White Noise written and performed by Daniel Ruth at SoloArts. He directed American Buffalo at TheatreWorks in Hartforld, CT.
Roger currently lives in San Francisco, CA where he administers the graduate and research programs at the University of California San Francisco School of Dentistry,  He also is an avid collector of shoes and a creator of new and tasty ideas for cookies.
 Jonathan Piro (Composer/Sound Design)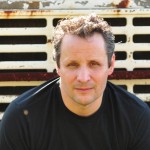 Jonathan Piro has designed and/or operated sound for theatre productions Agency at Synchronicity Space in NYC, Copacabana at Mill Mountain Theatre, The Annual Cabaret for SUSI at Radford Univ., The Vagina Monologues at Radford Univ., Chicago, Playboy of the Western World, An Evening with Bill Irwin, Into the Woods, with compositions written for Who Will Carry the Word?  all at the Univ. of VA.
He has operated sound for numerous sound companies and bands including June Rich, Carbon Leaf, Lake Trout, On Beyond Zee, Blind Venetians. He is a recording engineer who has worked with a variety of artists.
Jonathan Piro has performed solo and with many bands as guitarist, bassist, and vocalist. Currently, he plays with the original acoustic Americana duo Ball & Chain, with his wife Lucinda McDermott. He is currently in the process or recording a new album for Ball & Chain.
 Emma Jane McDermott (Costumer, 1922-2010)
Emma Jane McDermott began sewing at the age of nine. "E.J." custom designed fashions from the '50s living in Rock Hill, SC, to the '70s when she had her shop Creative Dimensions in Lexington, VA, to the '90s living in Manteo, NC and working for private customers. She costumed numerous theatrical productions. Besides her sewing skills, E.J. was the first mother elected to the SC House of Representatives in 1953. She lived her life creatively while always having a hand in public service. Among her many functions, she served as Director of Annual Giving for the American Lung Association, Director of Alumni Programs for St. Mary's College and Southern Seminary College. In her later years, living on the Outer Banks of NC, she was a member of the Gov's Advisory Council on Aging for the state, and an elected member of the Sr. Tarheel Legislature. She pulled double duty with O'Keeffe! by being nanny to Lucinda's baby Willa on tour. Well loved and loving, her legacy lives on in many ways including the threads of the garment worn in O'Keeffe!.